WEDDINGS
Embrace your spiritual roots—respect your past and put faith in your present to provide the foundation for the future you envisage

Connect to each other's spirit with vows as unique as you are

Every ceremony is customized to reflect the essence of the bridal couple as we unite and bring families together.
SPIRITUAL EVENTS
Are you seeking a Spiritual Community?

Please join us for regular online spiritual services and sermons

Family-oriented programs

Explore music, prayer, healing circles, and special events
SPIRITUAL SERVICES
Rites of passage to honor a time of growth or change in circumstance

Spiritual counseling for difficult times. Restore a sense of internal balance

Soul recovery—heal and recover the splintered parts of the soul essence 

Grief support to assist in healing the soul after a loss
GRIEF SUPPORT SERVICES
Learn about the five seasons of grief

Be part of an empathetic community of others who have experienced a loss

Obtain support to help with all types of losses—of a loved family member or beloved pet, opportunities, work, and relationships

Address past traumatic events in a safe environment

Learn tools to help navigate this transitional phase of your life
SPIRITUALITY-AT-HOME SERVICES
Gather friends and family for a blessing/spiritual service at your home

Participate in a house cleansing followed by a blessing of the home

Bring a spiritual sermon to your next family gathering

In times past, the spirit was celebrated in the home
SPIRITUAL EVENTS
WHO WE ARE—
Explore with UOUFC the multi-faith path to spiritual living with non-traditional services and programs that draw from ancient and modern scriptures to enable everyone to make a meaningful spiritual connection in a supportive setting of tolerance and understanding.
Consider joining the Congregation Beth Ruach of mostly interfaith families due to the rise in Jewish people marrying outside of their faith. While grounded in Judaism, our congregation welcomes spouses of all faiths, and those with no faith, to create a diverse, vibrant spiritual community of individuals and families.
WEEKLY SPIRITUAL GROUP:
Meets online every Friday. The scheduled service time will be 6:30 to 7:00 p.m. This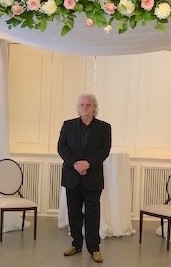 "mini" weekly interfaith sabbath service starts with three blessings—
For lighting the Sabbath candles
Blessing of the wine
Blessing of the bread/challah
Prayers in English, Hebrew, or the language of your choice; prayers for the sick (people or your pets) will be included; the congregation is welcome to participate. We will conclude the service with an interfaith prayer. Please email to signup/and to receive connect or log in details.
SABBATH TO WELCOME THE NEW MONTH:
MONTHLY: On the closest Friday to the new moon, we will honor this treasured observance with our brief Sabbath services and an exploration of the meaning of that month's coming energy. We will conclude each of these services with a short gratitude circle. Dates to be confirmed. From 5:30 to 6:30 p.m.
On an ongoing basis, we offer:
Friday night remote services

Shabbat dinners

Ongoing spiritual enhancement workshops

Weekly Torah commentary and Shabbat service

Ongoing grief support for those that need it

Online high holiday and other services

Interfaith support for interfaith couples

Couple counseling to improve lines of communication

End of year memorial services to honor and elevate the souls and spirits of our loved ones (including pets)
UPCOMING SPIRITUAL EVENTS:
New Moon Services—(these services will be remote).
Subscribe to the newsletter/join the mailing list for invites and details.
By donation or online at uoufc.org.
Events listings and workshop calendars will be updated from time to time–please check back or subscribe to our newsletter for updates.
MONTHLY SPIRITUAL WORKSHOPS:
We will meet online for a series of Spiritual Discovery Workshops.  Stay-tuned for details and dates.
Spiritual Discovery Workshops—
FULFILLMENT AND THE MYERS-BRIGGS TYPE INDICATOR—A TWO-PART WORKSHOP
Dates to be announced—
Learn to use this leading personality/characterization tool to guide personal development/decisions and direction. It can help at any time of life and is helpful to gain a sense of the spiritual fulfillment approach that will serve you best.
Session 1—explore the MBTI—what it is and how it works; determine your communications style and preferred way to interact with others; complete the questionnaire process.
Session 2—examine your results and the individual components; as a group, analyze strengths/preferences/susceptibilities; how it might help, or you will use the knowledge in your approach to others/and in general.
ENNEAGRAM PERSONALITY AND ANALYSIS—IN TWO PARTS
Dates TBA—6:30-8:30 p.m. 
Use this popular modern system of nine key types (based on ancient wisdom and traditions) to explore how your personality may affect your actions/spirituality and life strategies. Enneagrams are beloved by writers and psychologists/therapists and are an excellent tool for understanding the self.
Session 1—introduction and exploration of the nine basic types//how it works/complete your analysis.
Session 2—examine your questionnaire results; discuss; does it explain your past behaviors; in the future—apply the knowledge to personal growth and spirituality.
THE GRIEF JOURNEY—IN TWO WORKSHOPS
Contact for information—Dates TBC/6:30 to 8:30 p.m.
Two workshops will discuss this painful journey, which often has no time limit, the seasons/realizations, and coping mechanisms. This is not a restructuring of our former Grief Support Group. However, we may launch this for interested participants and meet remotely.
The first week will deal with Phases 1 and 2: Grief, numbness, shock, and yearning. The second week will examine confrontation, adjustment/re-organization, and re-entry.
Please connect to signup/register or for login information on any events. For Spiritual Discovery Workshops, the cost is $36 per workshop (per week for 2-part workshops). Please see Spiritual Events for a complete listing.
Relationship & Pastoral Counseling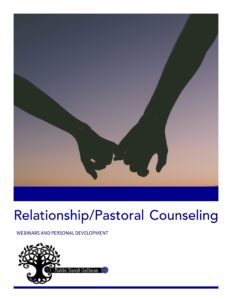 Whether single or part of a couple, anxieties, setbacks, and traumas may be part of our lives, and our growth opportunities may suffer. Family, relationships, and work show the effects. But most of us ignore reality until we're nearing a crisis.
Unless we know how to interact, cope, and treat each other fairly and without judgment, the past often gets stuck on repeat. This affects our mental, emotional, and physical health—and our spirits. To help with relationship challenges or communications, renewing trust, personality conflicts, and many other areas that affect our well-being and spiritual health, we provide guidance and support to individuals and groups, congregation members, and couples through counseling and workshops—in person or remotely.
For more information or to schedule a meeting, please click here.
Discovery Workshops
Subscribe to our newsletters to keep up-to-date on upcoming events.
Social Gatherings and Get-Togethers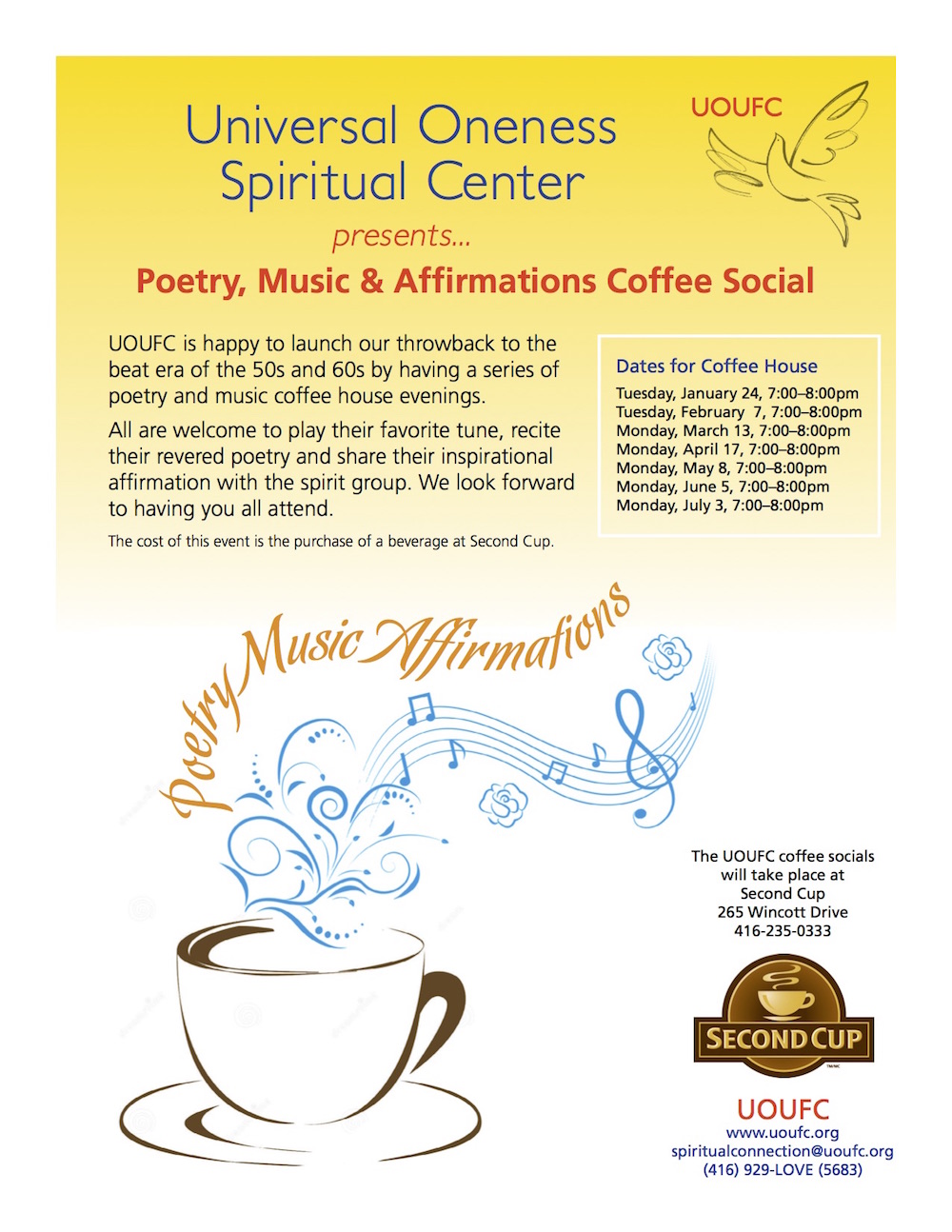 UOUFC and Congregation Beth Ruach offer a throwback to the beat era of the 50s and 60s with a series of poetry and music coffee-house evenings. All are welcome to play their favorite tune, recite poetry, and share inspirational affirmations. We look forward to having you all attend when these resume.
For upcoming social dates and more information, click here.