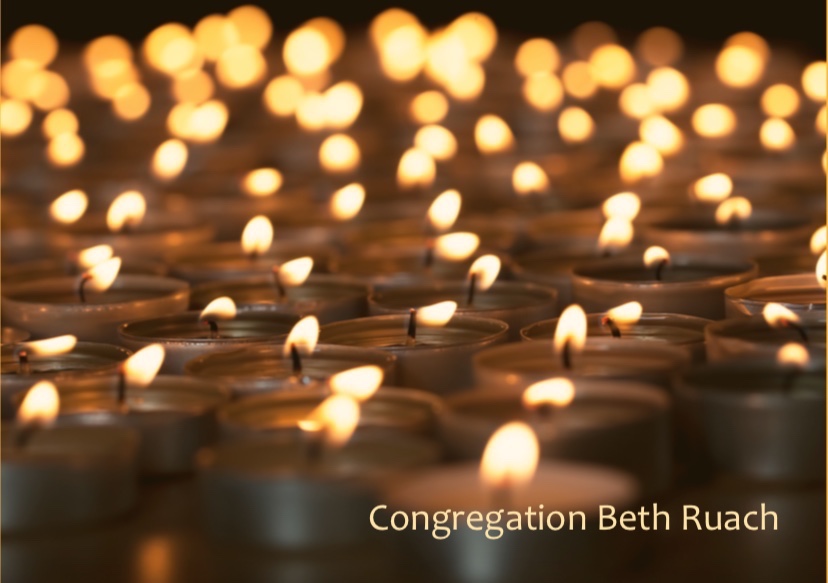 The hiding of the face—
September 30, 2022
Greetings friends

We are in the midst of the yamim nora'im – the ten days of awe during which time we are inscribed in the book of life; we stand in the celestial court – examining self and being examined; preparing to be sealed in the book for a good year. Wouldn't it be great if we did what we said we would do – seek forgiveness, grant forgiveness, and be a better person?

Make little changes, and in a while, you will see your path is not the same. You will put yourself back on the path of life you were meant to live. We didn't deviate on purpose. It happens, and we can see and correct it – if we want to. And I know you all want to.

It is also not too late to have your name entered in the book of life, so please keep sending in names, and we will be lighting candles for the souls and spirits of all who have been lost as we get ready for the public memorial held on Yom Kippur when we honor the martyrs of life and the memories and souls of our dear loved ones.

I will still be releasing a ten days of awe presentation that highlights the bookends of the holiday – the beginning and the end but first, let's look at this, the other half of an oft-read two-part reading.

This week Moses finishes his great farewell address, and the Torah ends on an error.

It is called va'yelech – and he went. It is a three-letter word, but when the last two letters are changed, it becomes va'yechel – and he finished. A simple transposition error but with a different meaning. And he finished makes sense.

Moses is done and tells us the book of instruction – this one – is to be read every seven years during the sabbatical year during the festival of booths – which is coming up in about ten days.

And God tells Moses that he will be dead soon and the people will turn on God and God will turn his face on man – hester panim – the hiding of the face – which has been the way it's been ever since.

The parent of all has turned his face on his children – a powerful image.

God may be hiding his face, but he will never hide his love from you.
This episode will be posted on our channel – click here to watch the Rabbi David Gellman Show in the 2022 cycle. And if you are one of the people this was sent to by a friend and want to receive it yourself, let me know, and I will add you to my mailing list.

Thank you all for allowing me into your homes, electronic devices, and hearts – as you are all with me in mine.

Be well, be happy, be healthy, be free, be kind, be forgiving, be compassionate, be independent of mind and deed, be mindful of your intentions and be good to yourself. Continue to celebrate freedom of choice in your life and do not give in to the fear which is so prevalent, and enjoy the peace that comes from acceptance – and as always – if you have any questions or suggestions or want to say "hi," please send me an email. I love hearing from you.

And remember that anytime you do not want to receive these anymore, please email me so I can remove you. And know – that I truly appreciate your sharing your sacred time with me.

Enjoy and celebrate your life and the lives of others. In doing so, be safe, my friends, be happy, and may you all sow the seeds of and reap the rewards of peace, love, and miracles. Make sure you also celebrate your unique individuality and your incredible awesomeness.

Continue celebrating love; continue celebrating freedom; send renewal and goodwill out to everyone in the world – it is an energy that cannot be stopped – and remember – your world is what you make it. Just wish upon a star and continue to be a miracle in someone's life and light the light of love and feel free to join us for any of our virtual services.

Blessings

RD
–
respecting our past; putting faith in your future
Please email for the link to the weekly Online Shabbat Service
See the Rabbi David Gellman YouTube Channel