"I was so impressed with the wedding ceremony we had, provided by Rabbi David Gellman. It was truly the nicest ceremony I have ever seen, I couldn't have dreamed of anything better! The details put into each and every aspect were so beautiful and our wedding day would not have been as special as it was if it weren't for David.
I highly recommend him for any type of nuptials!"
Hollie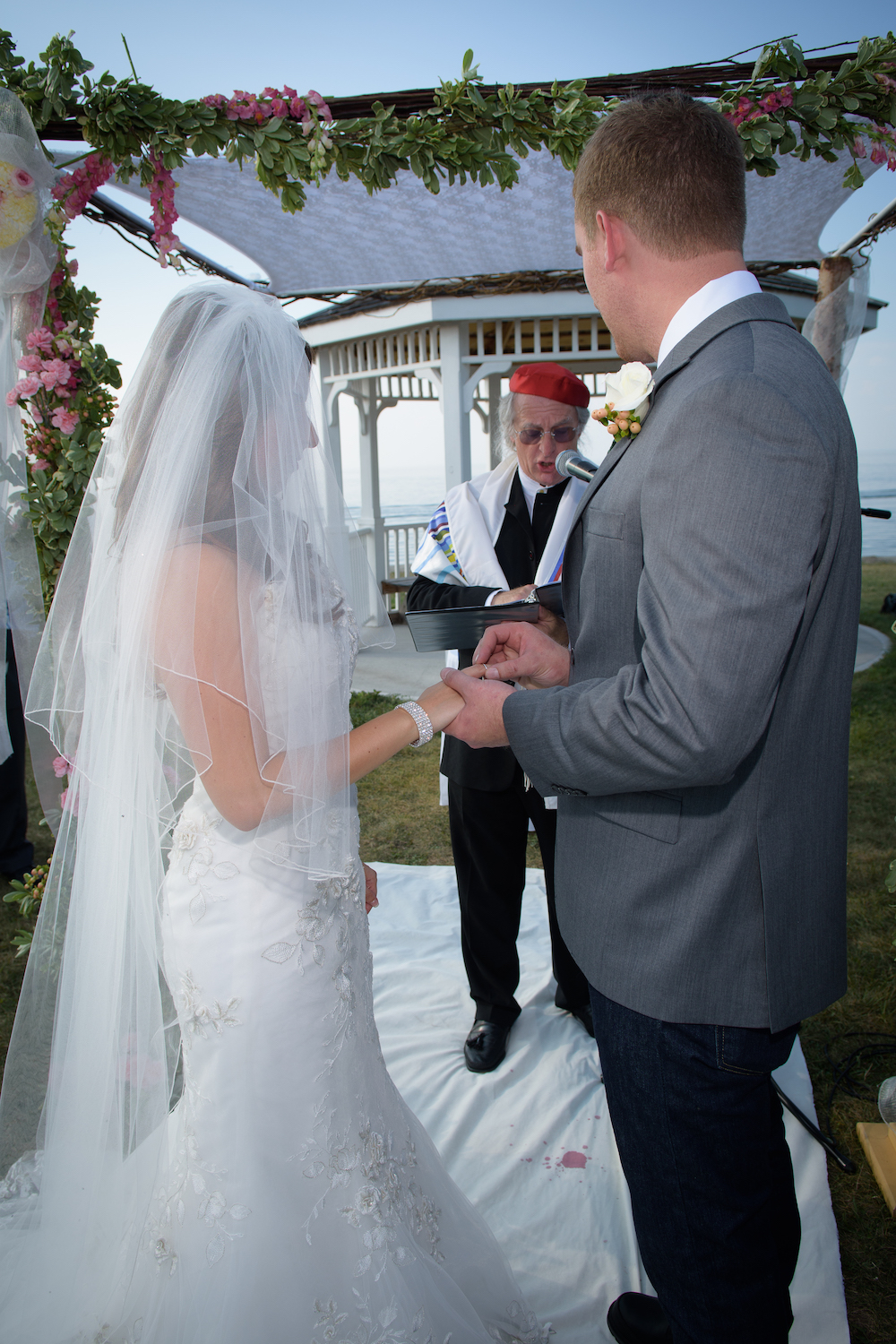 ---
"I need to express to you how much I enjoyed your ceremony. The feedback from Mark and Lindsay's wedding has been over the top. Your service was inclusive, spiritual, meaningful, and yet light and fun. I started that evening feeling an enormous sense of gratitude, then keenly aware of everything that is possible. I am very appreciative of the way you connected with the bride and groom and made all of the bridal party and guests feel we were part of something extraordinary. Thank you, thank you!"
Wishing you strength and success,
Maureen Bogoroch-Ditkofsky
---
"From the bottom of our hearts…
Thank you so much for making our wedding so memorable. You wrote a
beautiful ceremony for us and every moment of it was from your heart. All
of our guests are talking about how moving our ceremony was and how
informative, clear and wonderful our Rabbi is! My new step Mother-In-Law
cannot get over how much she has learnt about Judaism!
Thank you so much and we cannot wait to see you and Rebbetzin Alex for our
Mezuzah date and for future high holiday events and workshops."
With so much affection,
Andrea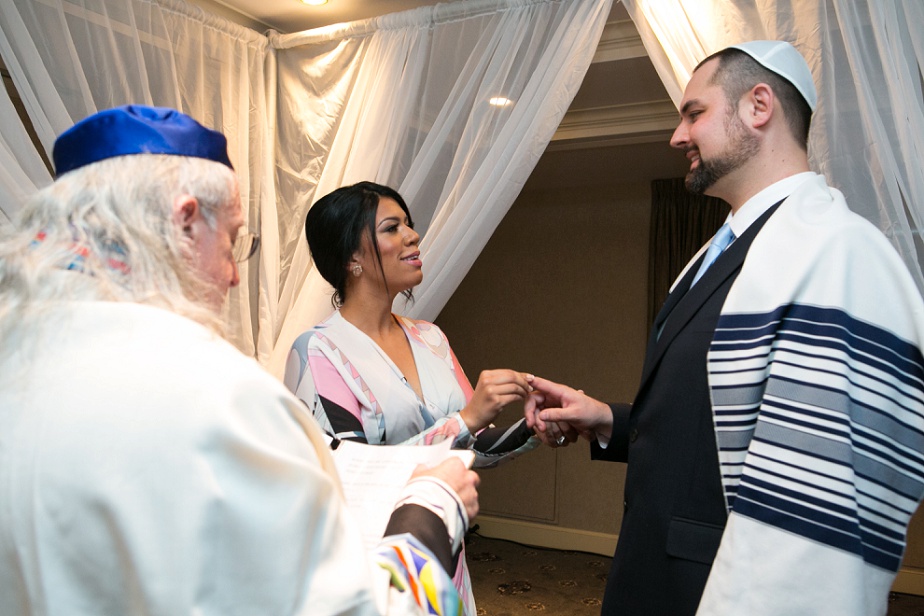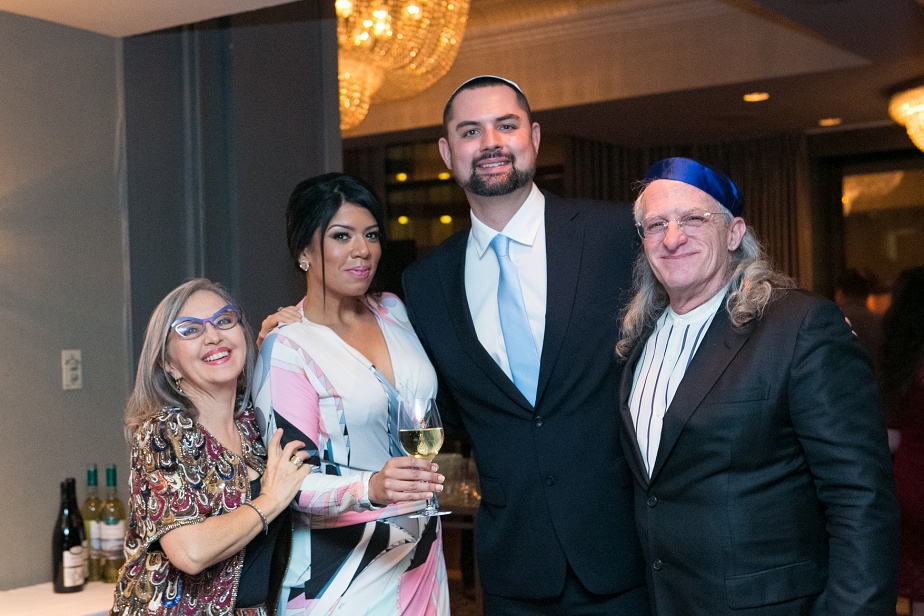 ---
"I wanted to take this opportunity to express my appreciation to Rabbi David Gellman and his wife, Alex.
I was raised in a traditional Jewish home with an orthodox education and consider myself to be a proud Jew with a strong appreciation of my heritage.
I was putting my hopes and wishes in the hands of the Rabbi and his wife and when the date of the wedding arrived not only was I put at ease but the service was the most beautiful and moving service I have experienced in many years.
I was deeply moved by the service and to add to the evening Mrs. Gellman sat with my wife and I during the service.
My respect for the Rabbi and Alex is beyond that of a Jew to a Rabbi. Thank you Rabbi and Alex for making this day extra special for my daughter and son in law but extra special for my wife and I."
Yours very truly,
Jerry M.Nesker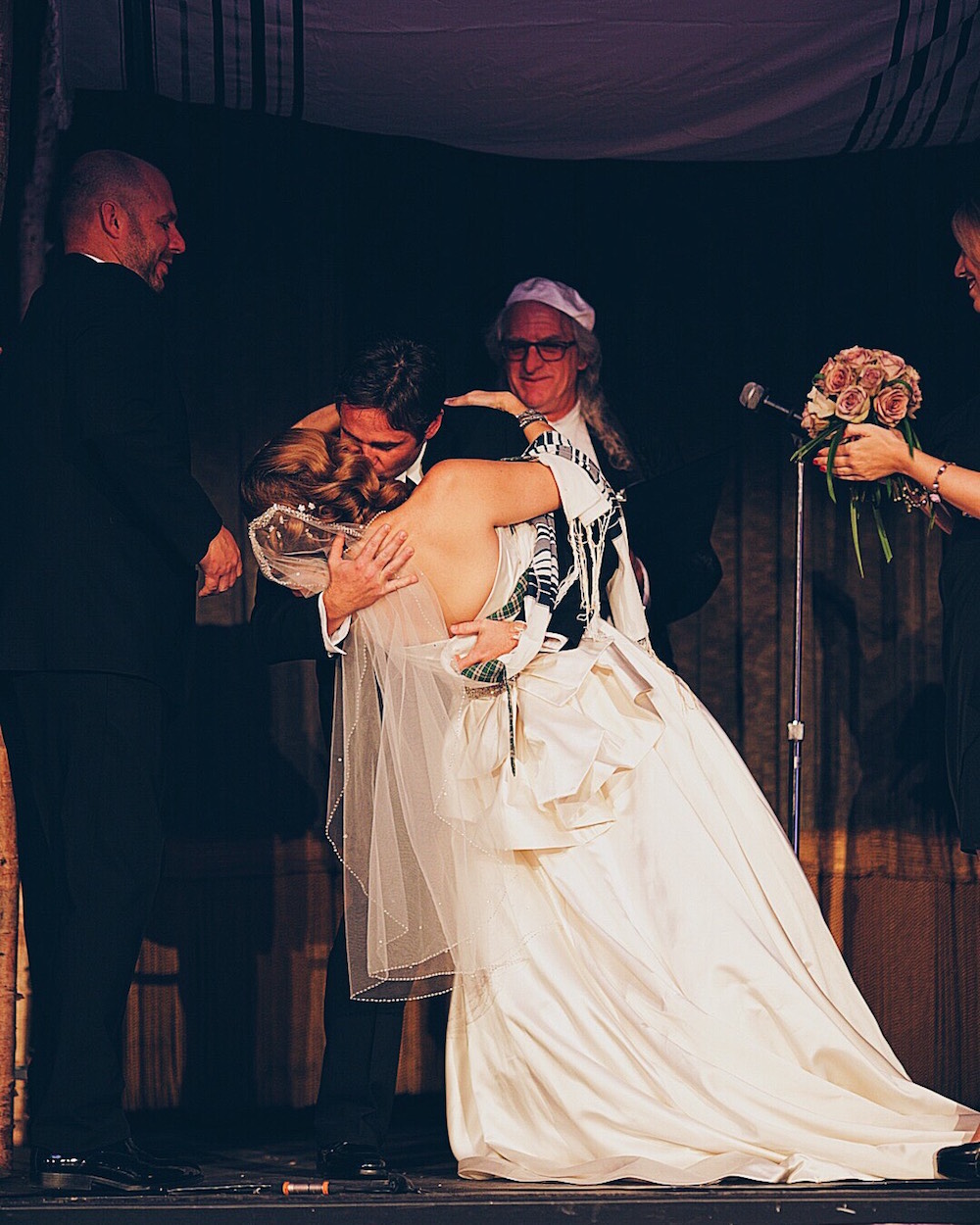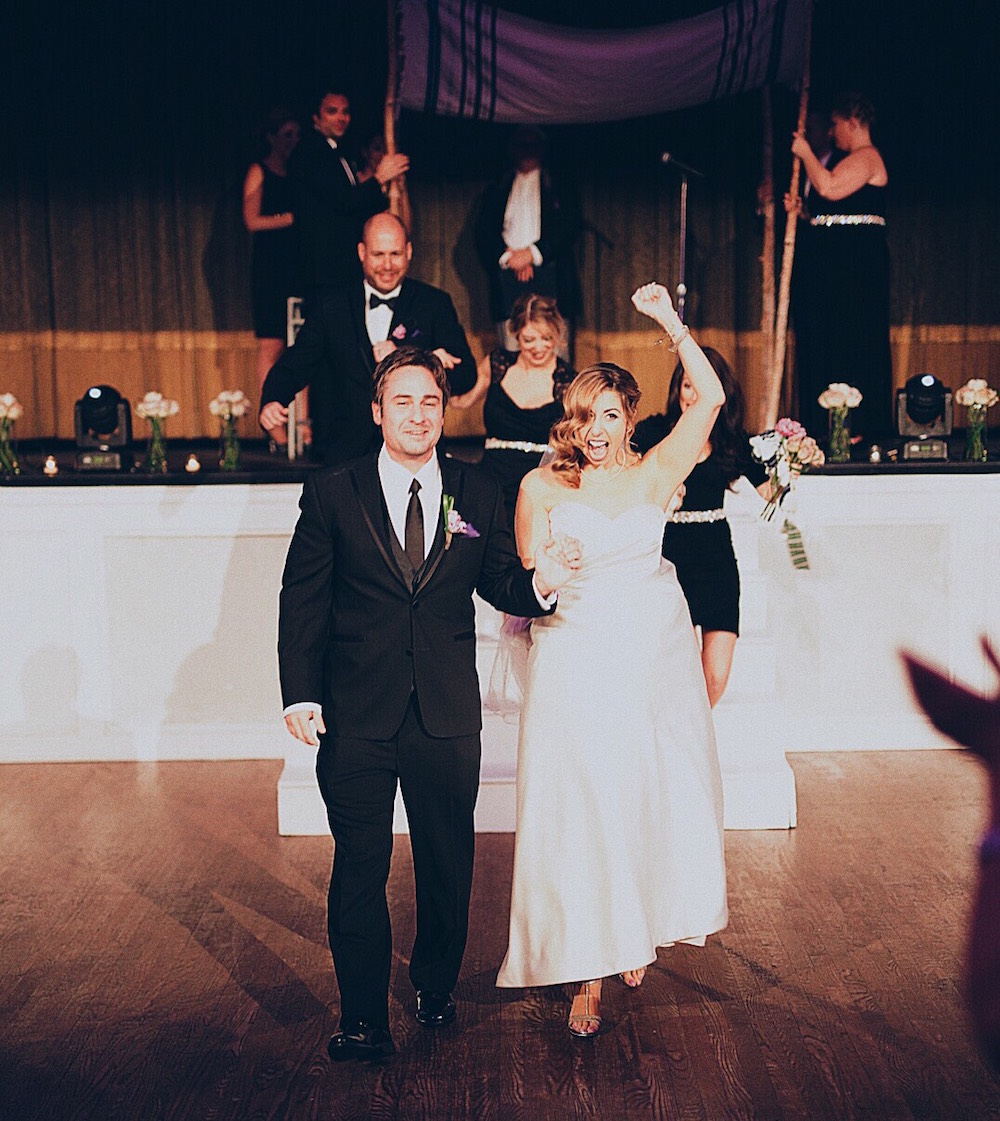 ---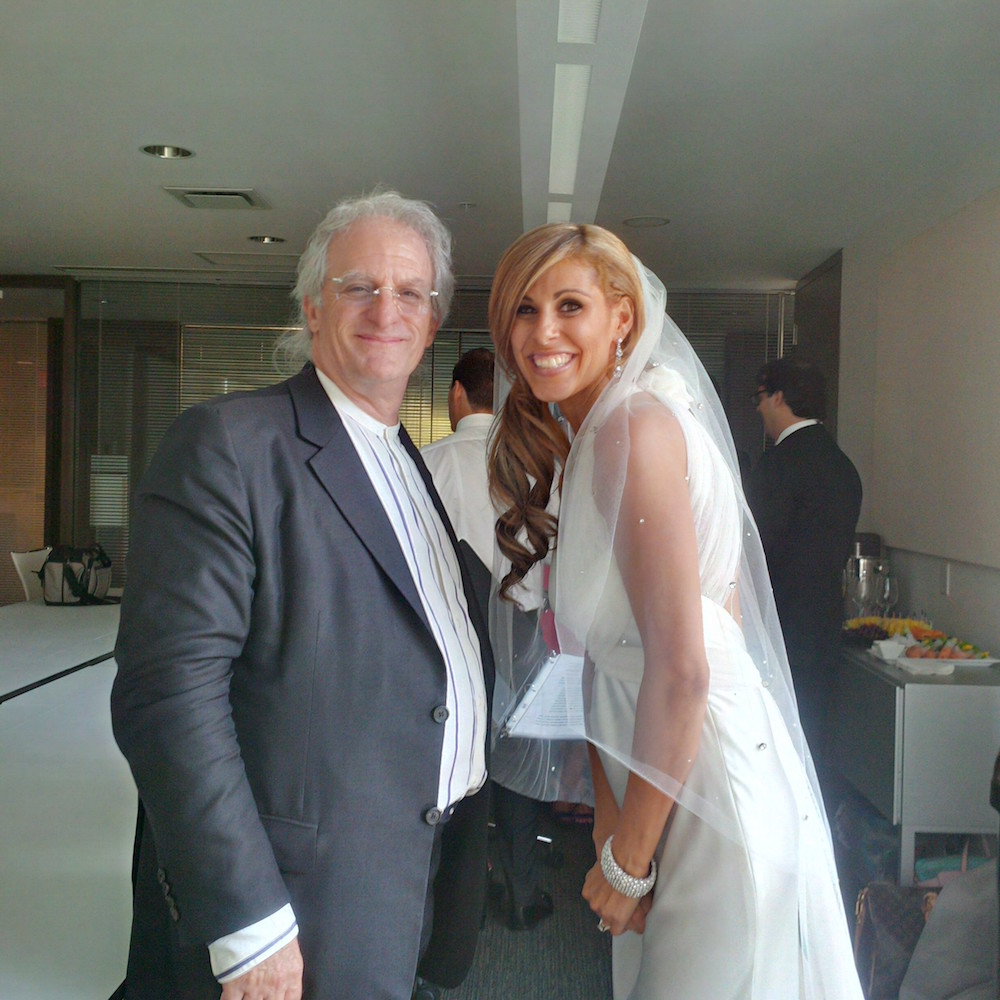 "Hi! Thank you so much for everything! It was such a beautiful ceremony people are still talking about it! I love that picture! You are more than welcome to use it if you like..we also have a couple shots of the 3 of us I believe, so if you want I can find them and send them over to you! We can absolutely write a testimonial for you. Should we just put it in an email and send it to you? Let me know what you would like us to do and we'd be more than happy!!! We hope that both you and Rabbi Gellman are well and enjoyed the rest of your summer! It would be lovely to see you again! Have a wonderful night!"
Warmest regards,
Jen and Andrew
---
"The quest to find a rabbi was not easy for my husband and myself.
The prospect of marrying another human being, of becoming a unit in many respects, brings up fundamental questions about identity. Specifically, the essential forces that have played a part in shaping you and how these forces will be honored and carried forwards in the marriage and in the family unit that is being forged.
Richard, my husband, is Jewish. He was brought up in a secular family and from birth was completely submersed in Montreal, Jewish culture—from his Briss to the schools he attended; to the holidays he and his family celebrated; to the quips and lingo; down to the foods he ate; and the community of which he was a part. It was important to him to have a traditional Jewish wedding.
However, when it came time to find a rabbi who could marry us, he was refused by many on the basis that not only was he planning to marry a non-Jew (specifically, a Danish atheist, raised in a secular Unitarian household), but he himself was not considered Jewish enough. One rabbi told him that he'd have to convert (estimating at least 1 year for the process) since his Bubby had not converted to Judaism when she married his Zadie, during the Holocaust. Rejections from several Rabbis eventually took their toll on Richard and he began to feel discouraged, perhaps even a little resentful.
It was at this time that he began googling terms like, "interfaith" and we were lucky enough to come across Rabbi Gellman. Within moments of speaking to David, both Richard and I felt faith restored. There was hope again that we could have a wedding that would not only tolerate, but celebrate both our histories, both our families; each of us, as individuals.
I had many conversations with Rabbi Gellman that summer… He wanted to know us and to understand what was most important to us. He truly practices the inclusive values he purports. It was always clear that his priority was to make sure both our families felt included and in doing so he proceeded in an artful and dignified manner, observant to detail. Not only this, but Rabbi Gellman took the time to give me a kind of 'Jewish education' along the way. As we discussed the possible elements of the ceremony he explained the significance from a variety of perspectives—cultural, historical, personal…
Initially, Richard's desire for a Jewish wedding incited all the negative feelings that result from exclusion; resentment, hostility, sadness, hurt… But once we connected with Rabbi Gellman, the opposite became true. That same desire for a traditional Jewish wedding brought us oodles of blessings… Importantly: joy, reflection and added meaning to the marriage process.
The ceremony David performed embodied those same things.
A wedding day is often hectic and hurried and, dare I say it.. rather stressful! Not only that, but it's romanticized in our culture and expectations inevitably form and it's all very practical in actuality. I rarely tell people this, but for me, the best part of my wedding day was the ceremony. Everything slowed and Rabbi Gellman guided us through a kind of re-focusing on what all the fuss and hurry and planning and organizing is truly for: to mark this meaningful transition in our lives. To honour each other, everything that brought us to that point and our commitment to one another. Simple. Informed. Thoughtful. Inclusive. Intentional. Poetic. Meaningful.
It's hard to communicate, how truly grateful I am to Rabbi Gellman… for that moment, that ceremony and for everything he brought to the process up to that point.
I guess all this is to say that I would highly recommend Rabbi Gellman. :)"
Elise (Johanna Jael)