Under heaven, there is a season and time for every purpose.
Rabbi David Gellman understands this, and he uses this knowledge creatively to help you mark those life-changing events that come your way.
These life changes may include joyous moments such as naming a newborn child or a marriage. On the other hand, they may be moments of sorrow and pain—the funeral of a loved one. He will also be there when the changes are religious and spiritual—a religious conversion, a Brit Shalom, or a B'nei Mitzvah.
Whatever the change may be, Rabbi David will guide you through it – creating and designing a service that will incorporate ancient practices –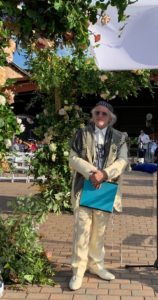 which will honor your roots – with modern-day practices which demonstrate who you are – creating a service that will truly be unique and special and exemplify your belief and traditions.
Events available include
Interfaith Weddings
"Your wedding is an important part of your love story; that's why I believe you should help write it.
"The process begins with a meeting or discussion about what you would like to see in your wedding ceremony. I can also discuss these details online via Skype, Zoom, or Facetime for those living outside the GTA. I take pride in working with couples to design a ceremony with them that represents their romance, history, cultures, and beliefs.
"My process begins with the happy couple completing a questionnaire. This survey and the follow-up will lay the groundwork for a beautiful ceremony. During this time, I establish the couples' knowledge of Hebrew or the amount of Hebrew they would like to see in the ceremony, the mood of the ceremony, whether this is their first wedding, whether children or other family members are involved, and various other elements.
"It's important for the couple to visualize their ideal service. The questions during this initial stage are meant to fuel this creative process. I find it best to learn all the details in the beginning to create a true one-of-a-kind wedding. I greatly enjoy working in personal stories and anecdotes about your relationship.
"Over the years, I have learned that no two couples are alike; therefore, no two weddings could be or should be the same. I have officiated weddings for people of all religious beliefs and have even thrown in other languages and blessings to honor the families involved."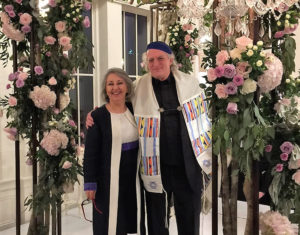 Baby Naming
"The naming of a child is a very important moment – to yourself, and even more importantly, to the baby. Our names help define who we are, who we project, and who we aspire to be. Sometimes couples may consult with me in making this significant decision. I may use my shamanistic training to give meaning and reason to the name or names that you have or have not chosen.
"I am also available to come to your home in Toronto, Upper New York state, or the Niagara Peninsula and bless your child. The blessing will be performed on the child with the family's participation. The blessing will be a part of a ceremony that will be created for you and yours that will embrace your spiritual and ancestral parts. Should you be inclined not to circumcise your baby boy, I am a celebrant of Brit Shalom – a non-cutting naming ceremony that replaces Brit Milah for newborn Jewish boys."
Weddings
"Weddings are the event that brings two souls together in holy matrimony to share and grow together. I offer a wide spectrum of wedding options: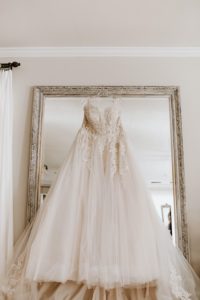 Interfaith weddings
Same-sex weddings
Formal religious weddings
Destination weddings
Renewal of vows
Every wedding I perform is unique to the couple and includes three meetings before the ceremony, whether in person or remotely.
Initial meeting to discuss the type of ceremony you aspire to have. Do you wish me to write the vows, do you wish to write the vows, or can I coach you to achieve exactly what your heart yearns to say?
A reading of the ceremony is created. Every wedding is personalized, and each ceremony is filled with blessings and spiritual references built around you as a couple.
A couple of sessions to share and teach the couple how to communicate most effectively. I am a trained couple counselor, and one of the critical tools I use is the MBTI Myers Briggs type Inventory that will reveal your personality type and point out four key areas about how you grow and react to things.
"I often hear from couples years later when they hit a rough spot and want to work on their communication skills. We may do a few Communication 101 coaching sessions to ensure you can overcome those hurdles.
"Currently, the statistics of intermarriage in the Jewish community are more than 47%. Less than a third of intermarriage children are raised Jewish. It's about time the mainstream approach changes to recognize and reintegrate these valued community members. Too often, they are treated as outsiders and "aliens," How many times has the Torah warned us about treating anyone that way, for we were that once? It shouldn't take a Chelsea Clinton to get people to think about these statistics."
Bar/Bat Mitzvah
"While coming of age takes place automatically at age 12 or 13, the Bar and Bat Mitzvah represents the ritual for the recognition of coming of age and the obligation of the child to perform Jewish commandments or mitzvot. It is also appropriate for men who reach the age of 83.
"It stems from a fifth-century rabbinic text which referenced a blessing recited by the father thanking God for freeing him from responsibility for the deeds of his child.
"That prayer is still part of the ceremony. Over time it evolved to include Torah readings by the child and, at one point, was simply a confirmation ceremony.
"While the bar mitzvah has been a part of Jewish culture for hundreds of years, the bat mitzvah for girls is fairly new and has only involved Torah readings by girls since the early 1900s.
"Today, it is marked primarily by the lavish parties associated with it, but it is an important coming-of-age ritual that can be performed at any time.
"After a bar mitzvah, the individual is not only responsible for their own karma, but they are eligible to be called to the Torah during regular service and are counted among the necessary number needed to attain a minyan.
"Many adults who did not have the pleasure of reading from the Torah or properly honoring that life cycle event have chosen to incorporate a bar or bat mitzvah later in life, and we can design the perfect ceremony for you or your loved ones.
Funerals
"How many funerals have we all attended, officiated by someone who didn't really know the deceased and that used a generic model with no reference whatsoever to the person he or she was and had become?
"The circle of life, unfortunately, one day comes to an end in this world. I offer a ritualistic funeral ceremony to expedite the journey to the other side. This is probably the hardest of rituals for people and the one guaranteed life cycle event. But it is also one that I bring the greatest empathy, care, and respect. A special eulogy is prepared to honor the deceased, outlining the merits and all the reasons the person will be missed.

"As a trained grief counselor, I am sensitive to the pain death brings to the family and loved ones. That is the time to celebrate the life of the deceased and to honor it.
"If desired, I offer the family three group grief counseling sessions to help process the loss and to educate in the knowledge of the five phases of grief and how to process the emotions and thoughts they encounter.
"In addition, I am available to do funeral ceremonies for the pet you have loved, made a family member, and have lost. Pets are gifts from God, who offers us unconditional love and support. When they are gone, it leaves a deep hole in our hearts. The decision to euthanize a pet is never easy, and I understand it, oh, too well.
"Mainstream Jewish tradition does not say kaddish for a pet. The mainstream belief is that a pet is an animal and does not deserve kaddish prayers. Losing a pet is a devastating experience that leaves the owners deeply grief-struck.
In addition to farewell ceremonies, we offer grief support services that acknowledge the role and significance the pet played in your family structure.
Other Significant Events that Merit a Ritual Celebration
Any significant event in your life merits a blessing to mark a point of divergence and moving forward. These can include:
Years of being sober or giving up an addiction are something to celebrate and honor the courage and strength you mustered to accomplish this.
A divorce is the closing of a chapter of your life. It is an ending, a new beginning, and a chance to celebrate and put in place blessings for the new life. We offer a divorce ritual to allow you to close that chapter of your past.
A new job, the ending of long employment or retirement are all occasions to mark
The end of a long legal suit – drains the individuals and can take a toll on the family emotionally and financially.
Pet Blessing
Rabbi David understands that all animals under God deserve the blessings of the Lord. Our sages understood there are holy sparks in all of God's creations, and everything has a soul.
Many see a "pet" as an animal, but we understand that your pet is a full-fledged family member. Rabbi David can help you with your pets by giving them a "pet blessing." The blessing can be done live – online with Rabbi David, or arrangements can be made with the Rabbi to make a personal visit to your home for the blessing of your pet. The Rabbi will customize the blessing if you desire, or a more traditional blessing can be performed.
Here are a few sample blessings for your pet that you are welcome to use:
Under the stars of heaven, all animals are one in the family of the Lord. May the light of goodness shine upon you, oh blessed creature. Heavenly Father, bless this dog/cat and give it the strength, courage, and wisdom that only you can bring. Oh God, we beseech you to fill it with your Love and to let it know the tenderness of your mercy. We pray to you, oh Lord, that you bless this animal. We exalt you, we love you, and we thank you. Amen
Eternal God, help us respect all the creatures of the world and help us to sanctify the animals in our homes and hearts. Bless this pet (name), our beloved (type/breed), and hold him/her in your unconditional love. Thank you, Lord, for providing me with such a friend. Blessed are you, Lord our God, who has created all the creatures of the Earth. Amen
Please feel free to use these blessings to bless your pet and your family's or friend's pet.