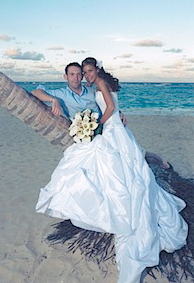 Hi David,
My family still talks about how you went out of your way to do your speech in Portuguese, and I know that was not easy for you. Out of all the ministers we met with, you definitely stood out. I am glad that we met, and that we chose you to marry us. I just wanted to thank you again.
– Jason Verissimo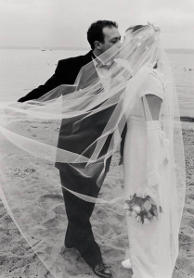 Dear David and Alex,
Thank you so much for our wonderful ceremony. It really resonated with us, and set the tone for a fantastic celebration.  We felt at ease through the entire process – both in the lead up and on our big day, and loved that you worked with us to make it so personal and special. Many of our guests commented on how lovely and heartfelt the ceremony was…
You truly helped make our day perfect and unforgettable.
With our sincerest thanks,
-Damian and Tina
Testimonial from Cathy and Max, Toronto, Ontario:
The ceremony that David created for us was truly the highlight of our wedding.
By listening, observing, and asking questions, he was able to capture not only the essence of our relationship, but our outlook on love, life, marriage, and the universe. We were both moved to tears upon reading through the ceremony and there wasn't a dry eye in the house on the day of the wedding…
We loved David's inclusion of so many different spiritual traditions from all over the world, his quotations of beautiful poetry and prose, and his exploration of the 1.11 ascension…
Our vows truly encapsulated our love for one another, and our zest for life. Above all, we felt that the ceremony was unique, eloquent, beautiful and perfectly "us".